Former South African captain AB de Villiers on Friday, August 25, gave a sarcastic reply to an ex (formerly known as Twitter) user from Pakistan over Vinoo Mankad's run out. De Villiers' response came after a user shared commentator HD Ackermann's stance on 'Mankading' during the second ODI between Pakistan and Afghanistan, which he termed as a 'very valid point'. he wrote on x
"The commentator, probably HD Ackerman, said: 'I don't have a problem with Mankad, but why don't teams do it in the 5th or 6th over of the innings? Why only towards the end of if? They just panic and they do it when they think it's the only way to win the match' Very valid point."
The commentator, probably HD Ackerman, said:

'I don't have a problem with Mankad, but why don't teams do it in 5th or 6th over of the innings? Why only towards the end of if? They just panic and they do it when they think it's the only way to win the match'

Very valid point ????… pic.twitter.com/Yl89l7jCvm

— Farid Khan (@_FaridKhan) August 25, 2023
AB De Villiers replied:
"Cause batters only try to steal runs towards the back end of an innings."
Let us tell you that in the last over of the above game, Fazalhaq Farooqui had run out Mankad to Shadab Khan. The incident has once again triggered a discussion on the spirit of cricket, and whether it is valid as per the laws of the game. Law 38.3, which deals with "early departure of the non-striker", states:
"At any time from the moment, the ball comes into play until the instant when the bowler would normally have been expected to release the ball, the non-striker is liable to be Run out if he/she is out of his/her ground."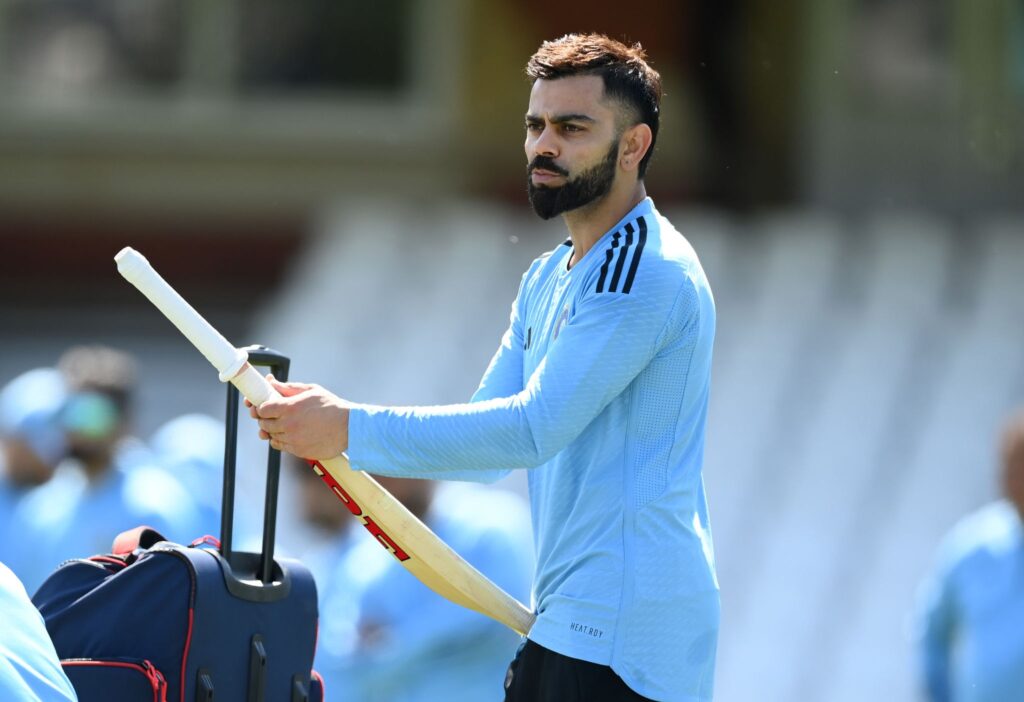 Also Read: Aakash Chopra Talks About His Expectations From Rohit Sharma In World Cup 2023
AB de Villiers Reacts To Ravi Shastri's Idea Of Playing Virat Kohli At No.4
AB de Villiers, Virat Kohli's former teammate at Royal Challengers Bangalore, has backed former India coach Ravi Shastri's idea of ​​playing the right-handed batsman at No.4 in ODIs for India. He said on his YouTube channel on Friday, August 25:
"We're still talking about who will be the No. 4 batter for India. I've heard some rumors about Virat possibly taking up that position. I would be a big supporter of that."
He continued:
"I think Virat is perfect for No. 4. He can put the innings together, and play any kind of role in that middle order. I don't know if he would like to do that."
De Villiers added:
"We know he loves his No. 3 position; he's scored all his runs there, but at the end of the day, if the team needs you to do something, or play a certain role, you have got to put your hand up, and got for it."
Virat Kohli, who batted at No.4 in the 2011 World Cup, has scored 1767 runs in 39 ODIs at an average of 55.21, including seven hundreds.