Sachin Tendulkar has been one of the biggest names that cricket had to offer and the way he has knitted his legacy over the years, it has always been an exemplary lesson. From his wide array of strokes to his clinical execution of the same against terrorizers like Wasim Akram, Waqar Younis, Glenn McGrath, Brett Lee, Shane Warne and the list goes on and on, Tendulkar has always been absolute to the sport.
However, things change and so does time and now that time is almost a decade away from when the legend stepped down from the cricketing roster, it is now time for his son to take the cricketing roster by storm. Arjun Tendulkar was in fine touch against the Sunrisers Hyderabad and bowled a phenomenal final over to concede just 5 runs and claim a wicket too.
Here is what the commentators had to say about Sachin Tendulkar's emotions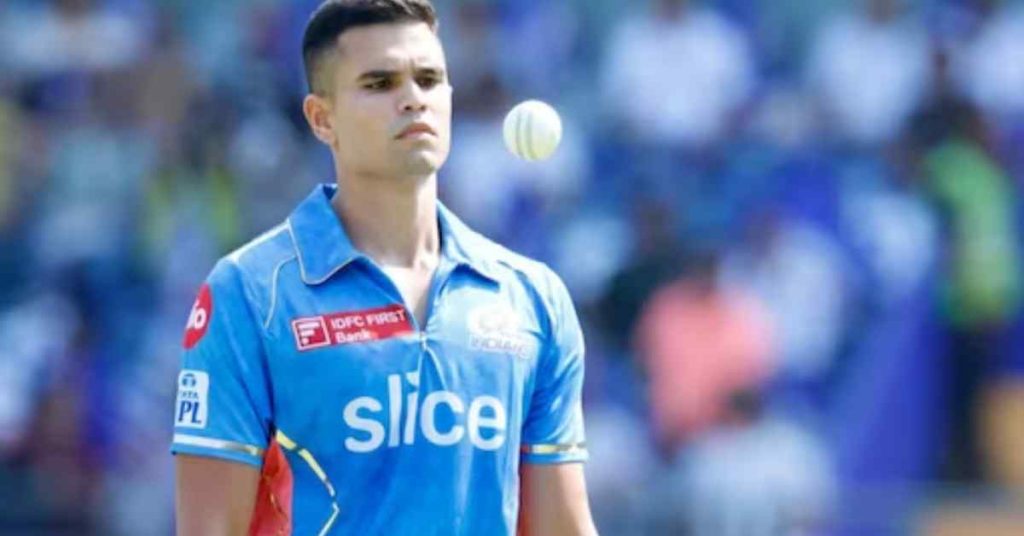 When his son made the international debut, the commentators who have previously been a part of calling Sach's shorts were intrigued to have an eye on the Master Blaster himself as it is always an emotional moment for a father to see his son make his debut and that too for the same franchise that he was a part of and have been a part of ever since.
You May Also Read: Virender Sehwag took a sharp jibe at Ashish Nehra, blamed him for Gujarat's defeat
Former West Indies cricketer, Ian Bishop said in the commentary box, "The floor manager had a word with Sachin, I won't call out his name, the floor manager, he mentioned that he loved the fact that Arjun is now playing in the IPL. Sachin had tears in his eyes. And he said, you know when I bowled the first time in the IPL, my first over went for five. Arjun's first over went for five as well. So Sachin had that in his mind all the way through."
Ravi Shastri had an even stronger point and analysis of Sachin's emotions
Ravi Shastri said that every time Arjun Tendulkar has the ball in his hands, Sachin will be nervous and that is ideal because he was there in that exact same spot, carrying almost the entire nation's expectations on his shoulder.