England's fast bowler, Jofra Archer, has been facing a rough patch in his career. Archer has once again been ruled out of the entire English summer, thanks to a recurring stress fracture in his right elbow. This setback has indeed cast a cloud over his promising cricket career.
Archer last showcased his skills in IPL 2023. However, even then, he was only able to play five matches. His injury played spoilsport throughout the tournament, limiting his participation and performance.
In these challenging times, Archer has found support in a familiar face. His former captain, Eoin Morgan, reached out to him, providing words of comfort and encouragement. Morgan, speaking about his interaction with Archer, expressed his solidarity with the fast bowler.
Morgan shared that he spoke to Archer, not as a former teammate, but as a friend. Their shared history and camaraderie, built over their careers, make their friendship quite special. Morgan reached out to Archer to ensure that he was coping well and to remind him that there's always a light at the end of the tunnel.
Morgan's encouraging words came as a balm to Archer during this difficult period. He made sure to remind Archer that setbacks are temporary, and recovery is always possible. It is often hard to see the path forward after such blows, and Morgan's message of support is undoubtedly heartening for Archer.
You may also read:
Eoin Morgan is backing Jofra Archer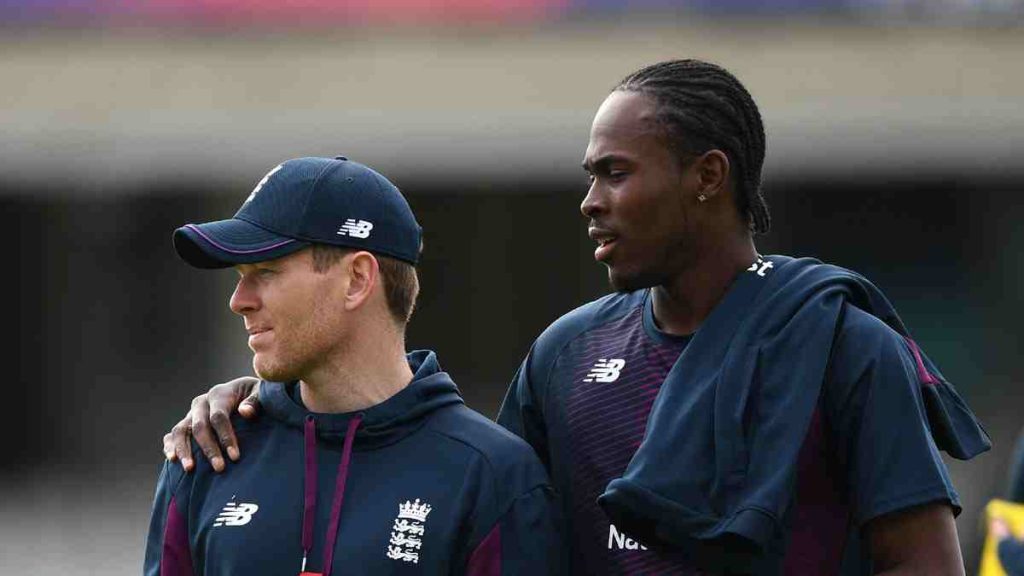 Morgan's comments were quoted by Metro.co.uk, where he reiterated his belief in Archer's potential to bounce back. Morgan knows first-hand the pressure of international cricket and understands the toll an injury can take on a player's spirit.
While injuries are a part of any sportsperson's journey, Archer's situation is indeed disappointing. He is a talented bowler, and his unique ability to generate raw pace and bounce has made him one of the most feared bowlers in the international cricket circuit.
But, as Morgan rightly pointed out, there is always a way back. The road to recovery may be long and challenging, but it is not impossible. Archer's speed and talent are unmatched, and cricket fans worldwide are eager to see him back on the field.
In conclusion, this is indeed a challenging time for Jofra Archer. However, with support from friends like Morgan and his indomitable spirit, he is expected to overcome this setback. Fans and cricket enthusiasts alike await his triumphant return to the cricket field.