Team India's former chief selector Mannava Sri Kanth(MSK) Prasad has backed Suryakumar Yadav to be a part of the World Cup team despite his poor form in the ODI format. With less than two months left for the showpiece event, the Men in Blue will look to finalize their 15-member team before or during the upcoming Asia Cup. The 32-year-old has been an enigma in that he is the top-ranked T20I batsman in the world but has struggled to replicate that form in 50-over cricket. Suryakumar averages a lowly 24.33 in 26 ODIs and has fared even worse this year
The destructive batsman averages 14.11 in 2023 with no half-centuries in ten ODIs. Speaking to India Today, MSK(Mannava Sri Kanth) Prasad felt that his T20 stature attests to his ability as a match-winner and that India should pick him in the World Cup squad.
Mannava Sri Kanth(MSK) Prasad said:
"I am 100 percent sure that Suryakumar will go to the World Cup. If someone can be a No. 1 player in the T20 format, it means he has special talent which we have seen in the T20Is that he has played for the country and in the IPL. We know about his ability to soak in pressure," 
The middle-order batsman also scored a hat-trick of zeros in the three-match ODI series against Australia ahead of the IPL. Suryakumar Yadav too could not take advantage in the recent series against the West Indies despite starting at an average of only 26 on all three occasions.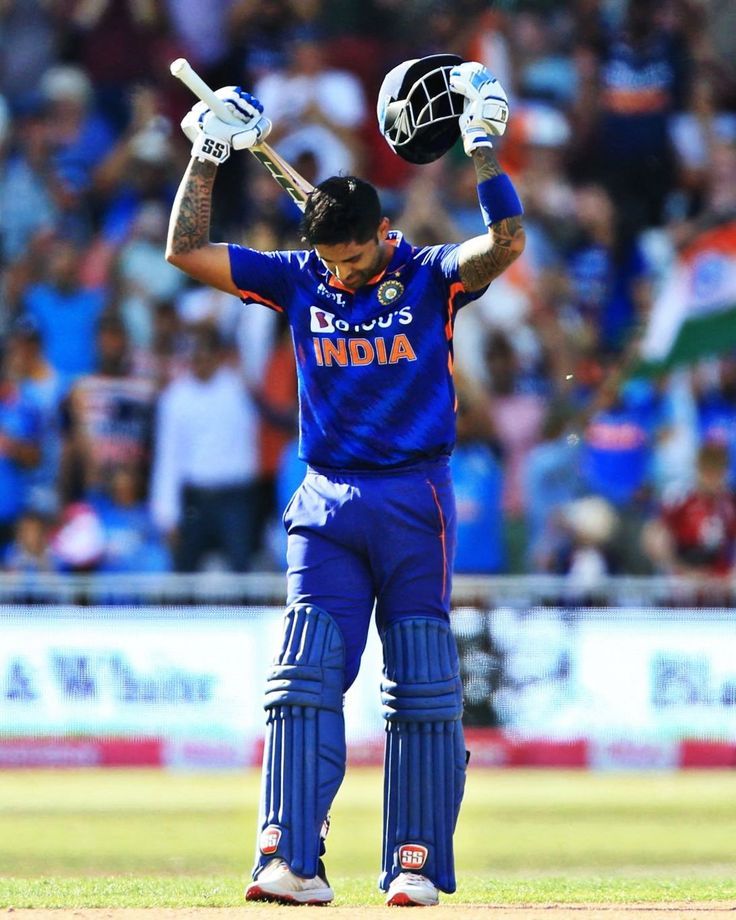 Also Read: Aakash Chopra On Whether Sanju Samson's Career Will End Like Ambati Rayudu's
"He Has Still Not Got Hold Of His Role In The Team" – MSK(
Mannava Sri Kanth)

Prasad

MSK(Mannava Sri Kanth) Prasad believes the lack of clarity is the main reason for Suryakumar Yadav's potential struggles in 50-over cricket. The right-handed batsman has batted from numbers 3 to 7 for Team India in his 24 ODI innings. Injuries to white-ball regulars Shreyas Iyer and KL Rahul have given Suryakumar plenty of opportunities to cement his place. However, his performance in ODIs was disappointing due to frequent cuts and changes in his position.

Prasad Said:
"I personally feel that he has still not got hold of his role in the team. If he gets hold of his role and plays accordingly, I am sure he will be one of the biggest match-winners and the best finisher for India in the World Cup. He has got the ability and we need to back him,
He credited captain Rohit Sharma and head coach Rahul Dravid for giving the Mumbai Indians (MI) star clarity and appointing him as the designated finisher.
"What Rohit and Dravid have done now is fantastic, maybe they have made his role clear. It will definitely help him because that (finisher's role) is the position he enjoys the most. I am sure That it would be a big relief for Suryakumar. And he might even start planning accordingly," he said.
Apart from the first ODI against the West Indies, where India experimented with their batting order, Suryakumar Yadav has batted at No.6 and 7 in three of his last four ODIs. This helped the batsman score two of his three highest scores of the year, including 24 off 25 balls and 35 off 30 balls in the last two ODIs against the West Indies.
Despite a slight resurgence, it remains to be seen whether Suryakumar Yadav finds a place in the World Cup squad, especially if Shreyas Iyer and KL Rahul are 100% fit and eligible for selection.