South African cricketer AB de Villiers praises his close friend and former RCB (Royal Challengers Banglore) captain Virat Kohli. He said that the star Indian batsman in the league of legends like Tiger Wood and Roger Federer. He believes Kohli's hunger and desire to be the best is what set him apart from the rest. De Villiers said that this is a quality that is common to some of the world's greatest sporting icons.
Speaking on his YouTube channel, the South African legend explained:
"What a remarkable man (Virat Kohli) and player. He has got a huge following around the world. Why? Because he is the best, in my humble opinion. It's been an absolute pleasure to play with and against Virat, and there are a few things that stand out to me. Yes, he has got the talent, he has played from a very young age, he was earmarked as one of the big up-and-coming players for India.
"But one thing stands out, and it is a similar thing that I see in all the greatest sportsmen around the world. I see it in Tiger Woods, Roger Federer, Rafael Nadal, Novak Djokovic, Lewis Hamilton, Max Verstappen, all of them have one thing in common: desire, hunger, and a fighting spirit. The desire to never give up. They want to be the best."
Notably, with the recently concluded second test between India and West Indies, Kohli completed 500 International matches. He made his 76th century in the match and scored 121 runs in the first innings.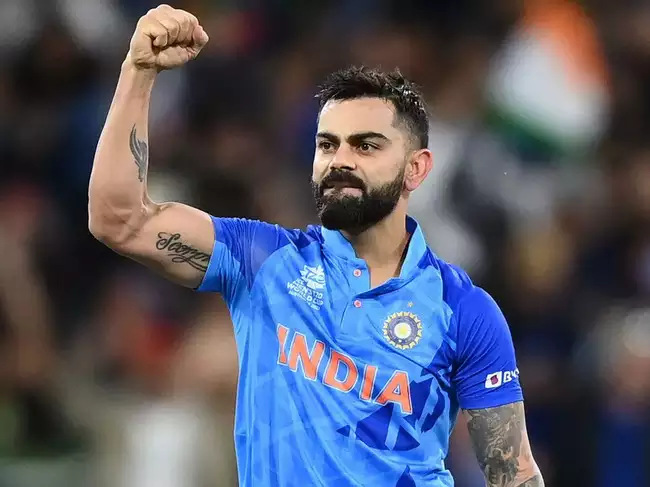 "It's a pleasure to see him playing with all his experience now"- AB de Villiers on Virat Kohli
AB de Villiers further said how he met Virat Kohli when he was very young. He mentioned that he has seen the journey of the Indian batsman and seen him grow.
De Villiers said:
"The second Test match was a draw, but a very special one for my good friend, Vrat Kohli. He scored his 76th century and has played 500 games of international cricket now. That is absolutely astonishing. He has broken some records and equalled some records. I have watched this guy grow up in a way. I met him when he was very young, and it's an absolute pleasure to watch him play with all his experience now.
"He is calm and collected. He is a senior player in that Indian setup. He is a legend and a hero to so many, and I love watching him play and that makes me very happy to see him do so well
Virat Kohli next be seen in action during the upcoming three-match ODI series between India and West Indies, which is on Thursday, July 27, 2023.