Indian commentator, Aakash Chopra believes Ishan Kishan's top-order half-century has not helped Team India bag their second wicketkeeper-batsman final for the ODI World Cup 2023. Team India bowled out West Indies for 114 runs in 23 overs, after being asked to bat first in the first ODI in Bridgetown on Thursday, July 27, 2023. Ishan Kishan has scored 46 runs in 52 balls, Suryakumar Yadav has scored 19 runs in 25 balls. Rohit Sharma and his team chased down the target in 22.5 overs with five wickets in hand. Aakash Chopra said that Ishan Kishan's half-century did not help him to seal the spot ahead of Sanju Samson;
"There was a big question in batting that whether Sanju Samson or Ishan Kishan will play. Ishan Kishan opening and scoring a fifty has not told me anything. I already knew that Ishan Kishan is a good player."
The former Indian opener pointed out that the Jharkhand wicketkeeper-batsman credentials at the top of the order were never in doubt:
"Ishan Kishan was slotted to bat at No. 4, from which you could understand that this team is looking at him as the second wicketkeeper who will bat in the middle order – makes a lot of sense. However, you got him to open, and he scored a fifty. He is going to do that. He has scored a double hundred in ODIs."
Aakash Chopra accepted that if India is looking for a third opener, then it is Ishan Kishan is the best option as Shikhar Dhawan is not part of the ODI team.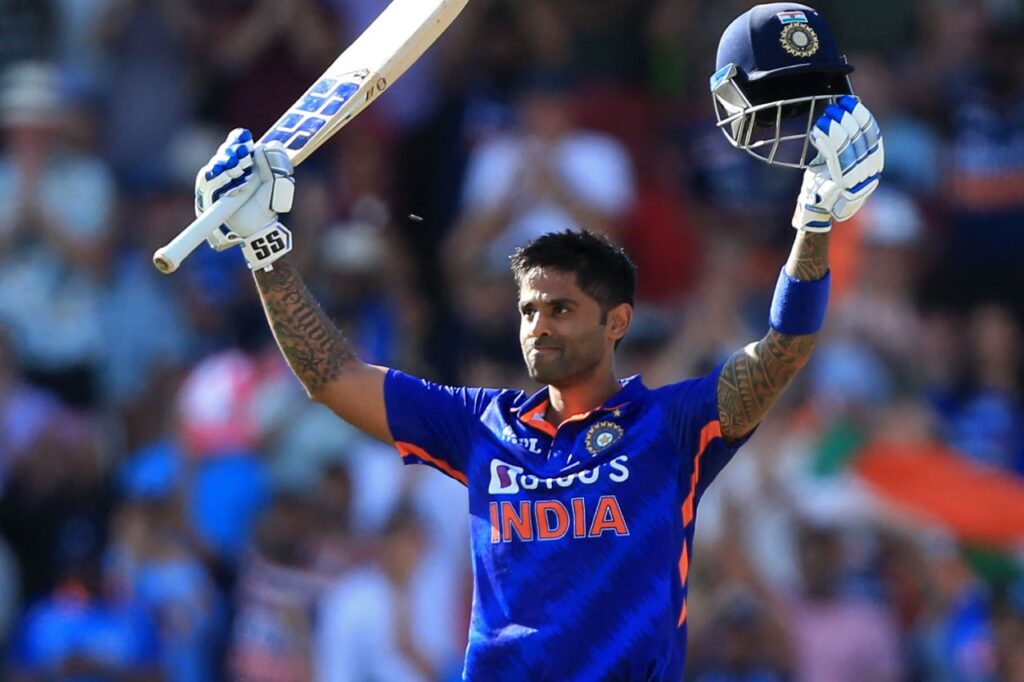 Also Read: "Unrealistic favoritism to MI lobby" – Fans criticize Indian think tank for Sanju Samson's inclusion in 1st ODI vs. West Indies
I Had Suryakumar Yadav in My World Cup Team, but For That, He Had to Score Runs- Aakash Chopra
Indian Commentator highlighted why Suryakumar Yadav missed another chance to fix his place in the World Cup team.
"Then came Suryakumar Yadav – that's another question. This was an opportunity for him. I had kept Suryakumar Yadav in my World Cup team but for that, he will have to score runs.
"He was sent to bat at No. 3 so that he goes and collects runs, and his name continues to remain in the audition.
"He was batting decently, but the way he got out – he first hit a sweep which went for a four, another sweep and got beaten, another sweep and a leg-before appeal, and then another sweep and got out leg-before. These were four consecutive balls and not four separate events."
Aakash Chopra said that Suryakumar Yadav did not get a chance to bat at No.3 in the remaining two matches as India would likely bat first regardless of winning the toss and would like to play with the regular batting order.