Former English captain Nasser Hussain believes Rishabh Pant's return from injury should boost India's performance in Test cricket, especially away from home. Pant suffered an unfortunate car accident late last year and is currently recovering from a ligament injury following surgery and rehabilitation. Rishabh Pant was in sublime form in the Test last year, he made 680 runs at an average of 61.81 and a strike rate of over 90. While Pant is remembered for his heroics in the Border Gavaskar Trophy in Australia 2020. He made two centuries in England and one in South Africa.
Speaking on the ICC Review, Nasser Hussain felt that Pant's return was crucial for India's middle-order in Tests.
"I was travelling with Ricky (Ponting) a lot during the Ashes, and he was texting Rishabh, and Rishabh was in the gym, and he was getting updates. He is a massive miss at the moment and hopefully he will come back," said Hussain.
The former cricketer said that a seam-bowling all-rounder like Hardik Pandya can go a long way in balancing the Test team.
"It's away from home and the balance of the side and if they can get a seam bowling all-rounder. Hardik (Pandya) would've been perfect if Hardik had stayed fit and continued that process," said Hussain.
Hussain Added:
"An Indian cricketer at the moment, a (Ben) Stokes type cricketer, a Cameron Green type cricketer, a Mitchell Marsh type cricketer, a batter at No.6 or No.7, away from home, that can bowl you 10 or 15 overs of genuine wicket-taking seam and swing, not a bowler who bats a bit, a batter who can give you 10 overs of seam bowling, and then that balance away from home makes them formidable," 
Fitness issues mean the all-rounder has not played in red-ball formats for India since the 2018 tour of England. In 11 Tests pandya scored 532 runs at 31.25 and took 17 wickets at 31.05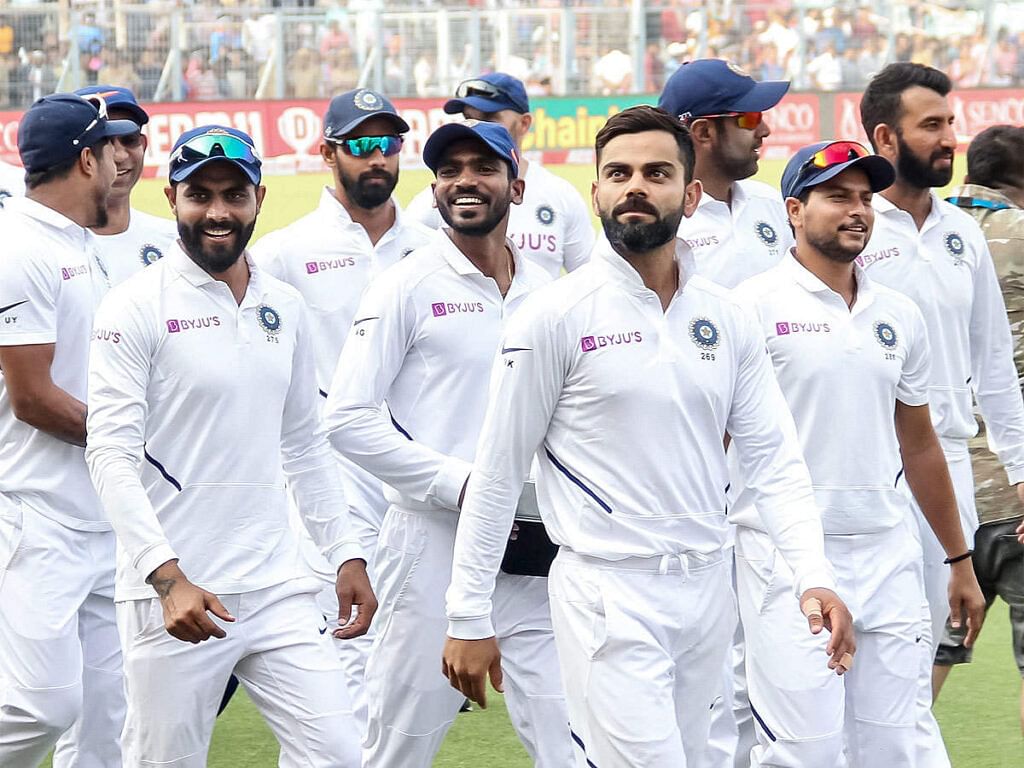 Also Read: Suryakumar Yadav Praised Team India's Young Batsman Tilak Verma
"The balance Of Their Team At Home Is Amazing" – Nasser Hussain
While Team India might have some worries away from home, Nasser Hussain believes that the team is excellent at home and has a great team balance. The Asian giants have not suffered a Test series defeat at home since England beat them in 2012/13. They recently emerged victorious against WTC champions Australia in the Border Gavaskar Trophy at home by a 2-1 scoreline.
Hussain Said:
"They are brilliant at home and the balance of their side at home is just wonderful. They've got senior players like Rohit and obviously Virat (Kohli) and they are just world class players and they've got youngsters coming in, like Shubman (Gill), who's going to be a superstar," 
The former England captain further said that the return of Jasprit Bumrah will further improve the team and also lauded the three-spin bowling all-rounder for India's domestic success.
Hussain Added:
If Jasprit (Bumrah) can come back as well, one of the great multi-format bowlers there is at the moment, if not the best, when fit. So, they've got those senior players and youngsters, and with the ball in India, those three all-rounders, and they are genuine all rounders in India – Axar (Patel), (Ravindra) Jadeja and (Ravichandran) Ashwin. That, for me, is a really balanced side,"
Bumrah has been out of action since September last year due to a stress fracture in his lower back and is set to make a comeback in the upcoming T20 series against Ireland after the ongoing West Indies tour. He will also lead the team in the series due to the absence of several first-choice players.
India's next Test match after the ODI World Cup will be a three-match series in South Africa later in the year.