Former India chief selector Mannava Sri Kanth Prasad believes that India will have to find a way to include keeper-batsman Ishan Kishan in the top order. He said the southpaw batsman has failed to make a significant impact while batting in the middle order. Prasad said that finding the right batting position for Kishan would be a big challenge for the Indian team management, noting that Shubman Gill is also a likely candidate for the opening spot.
Mannava Sri Kanth Prasad made these comments during a discussion on Star Sports.
He elaborated:
"I think that is the toughest part right now. If you are looking at Shubman Gill to open with Rohit, then where to send Ishan Kishan is a cause for concern. Some of the roles that he has played at No. 4 or No. 5, I don't think he has done justification at that particular role.
He also Said:
"The best thing that he enjoys is to bat up the order. We have seen in the T20 World Cup where he was made to bat at No. 5. I don't think he was all at sea."
He said having Ishan Kishan at the top of the order allows India to go with the left-right combination. Prasad claimed that captain Rohit Sharma is also more comfortable having the left-handed batsman as his partner.
"Somehow we need to accommodate him at the top of the order, and probably that left-right combination of Ishan and Rohit might come in handy because Rohit always enjoyed the wonderful company of Shikhar Dhawan. Post Shikhar Dhawan, the form of Rohit has also definitely been a cause for concern. So, the best place for Ishan Kishan is to bat up the order."
Notably, as an opener, Kishan showed tremendous form during the three-match ODI series against the West Indies. He was the highest run-scorer in the series, scoring 184 runs in three matches at an average of 61.33. Kishan has played six matches at No.4 in ODIs for India and scored 106 runs at an impressive average of 21.20.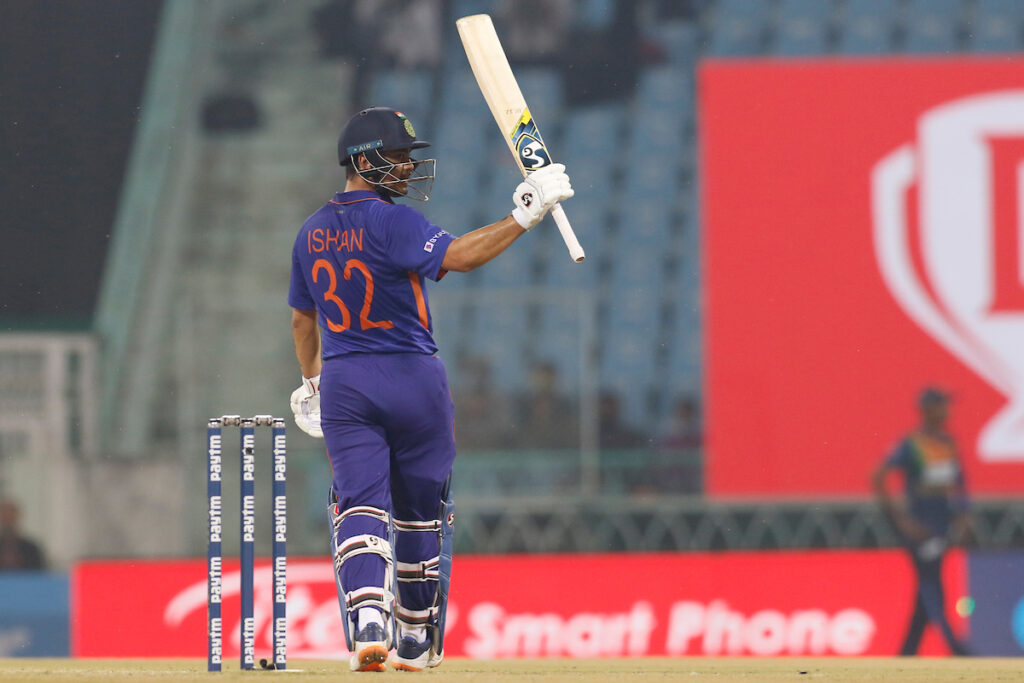 Also Read: Average Hotel Tariff In Ahmedabad Increased Almost 15 Times Ahead of India-Pakistan World Cup 2023 Match: Report
"The Only Position Ishan Kishan Can Bat Is No. 1" – Sandeep Patil
During the discussion, former India cricketer and selector Sandeep Patil disagreed with Mannava Sri Kanth Prasad's opinion of opening the innings with Ishan Kishan and Rohit Sharma. He pointed out that India should stick with Shubman Gill at the top considering the impressive form of the right-handed batsman in recent times.
 Sandeep Patil elaborated:
"I will go with Shubman Gill, looking at his form. It is very important from the team's point of view whether Rohit Sharma is comfortable if his batting partner is a left-hander. I don't agree with that.
"The only position Ishan Kishan can bat is No. 1. But that will be a big decision to take for Rahul Dravid and Rohit Sharma."
While Ishan Kishan hit three consecutive half-centuries against the West Indies, Shubman Gill struggled to get going in the first two fixtures, registering scores of seven and 34. He returned in the third ODI and scored 85 runs.