The recent success of the Indian cricket team in the Test format has been nothing short of remarkable. With consistently high rankings and impressive performances, India has firmly established itself as one of the top teams in the world. Former Head coach Ravi Shastri has shed light on the reasons behind this success, citing factors such as consistency, fitness, and a mix of experienced and talented players.
In a candid interview with host Sanjana Ganesan, Shastri expressed his admiration for the Indian players and their commitment to the game. "It's a tribute to their consistency, their fitness, and the way they've worked over the last five or six years to now be hungry and proud of wanting to belong there," Shastri remarked. The players' dedication to their craft and their unwavering focus on improvement have played a significant role in their ascent to the top.
Shastri further highlighted the quality of the players in the Indian Test side, emphasizing their prime years and battle-hardened nature. The team comprises a mix of experienced campaigners and talented youngsters, creating a perfect blend of skill, maturity, and hunger for success. The experienced players bring their wealth of knowledge and international exposure, while the younger talents inject freshness and enthusiasm into the squad.
The former head coach acknowledged that the Indian players have travelled around the world, experiencing the various challenges and conditions that Test cricket presents. This exposure has equipped them with a deep understanding of the game, whether it be Test cricket, One-Day Internationals, or Twenty20 cricket. Their ability to adapt and perform across different formats has contributed to their success in Test rankings.
One of the distinguishing factors in the Indian Test team's success is the presence of a strong nucleus of experienced players. Shastri pointed out that while the white-ball formats see an infusion of youth, Test cricket relies on a core group of battle-hardened individuals who have honed their skills and grown as professionals. This wealth of experience has proven crucial in navigating the complexities of Test cricket and maintaining consistency at the highest level.
YOU MAY ALSO READ:
The Blend of Experience and Youth: A Winning Formula for India's Test Rankings Success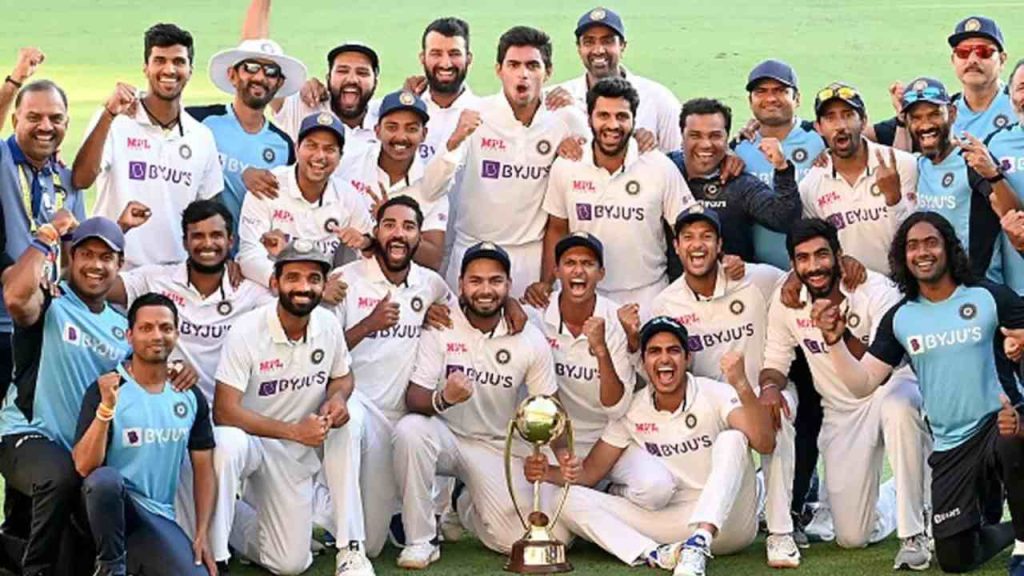 Shastri also highlighted the importance of a balanced blend of youth and experience within the team. While seasoned campaigners bring stability and wisdom, the injection of young talent in limited-overs cricket adds dynamism and a fresh perspective. This combination has proven fruitful for India, allowing them to build successful teams across formats.
The success achieved by teams that reach the top rankings is often sustained over a prolonged period. Shastri explained that teams with a strong nucleus of experienced players tend to maintain their position for several years. This continuity and stability within the squad create a foundation for long-term success, enabling the team to remain competitive and consistently perform at a high level.
As India continues its journey in Test cricket, the players' hunger for success and their relentless pursuit of excellence will be key. The coaching staff, led by Rahul Dravid, plays a pivotal role in instilling confidence, providing guidance, and creating an environment that fosters growth and development. With a combination of talented individuals, seasoned veterans, and a supportive coaching setup, India has the ingredients to maintain its dominance in Test cricket for years to come.
As fans, we can look forward to witnessing the continued rise of Indian cricket on the global stage. The team's performances and achievements serve as an inspiration and a testament to their dedication, hard work, and passion for the game.