In a recent statement following the announcement of the World Cup schedule, Indian cricket team skipper Rohit Sharma conveyed a sense of anticipation and readiness. His declaration not only revealed a focused team determined to prepare well, but also one aiming to bring their best game to the fore in the upcoming tournament.
Rohit's statement bears the weight of a decade-long ICC trophy drought that has eluded the Indian cricket team. The Men in Blue have faced numerous near-miss moments over the past ten years, intensifying the pressure to bring home the coveted trophy this time around. Yet, it's clear that the Indian skipper is not shying away from this challenge.
Aware of the mounting pressure, Rohit expressed his understanding of the tournament's competitive nature. He noted that cricket teams worldwide are continually improving, making for a closely fought competition. The veteran batsman's assessment isn't far from the mark. Cricket, as a sport, has evolved at an unprecedented rate over the past decade, with teams adopting aggressive and dynamic playing styles.
You may also read:
Rohit Sharma talks about the ICC Cricket World Cup 2023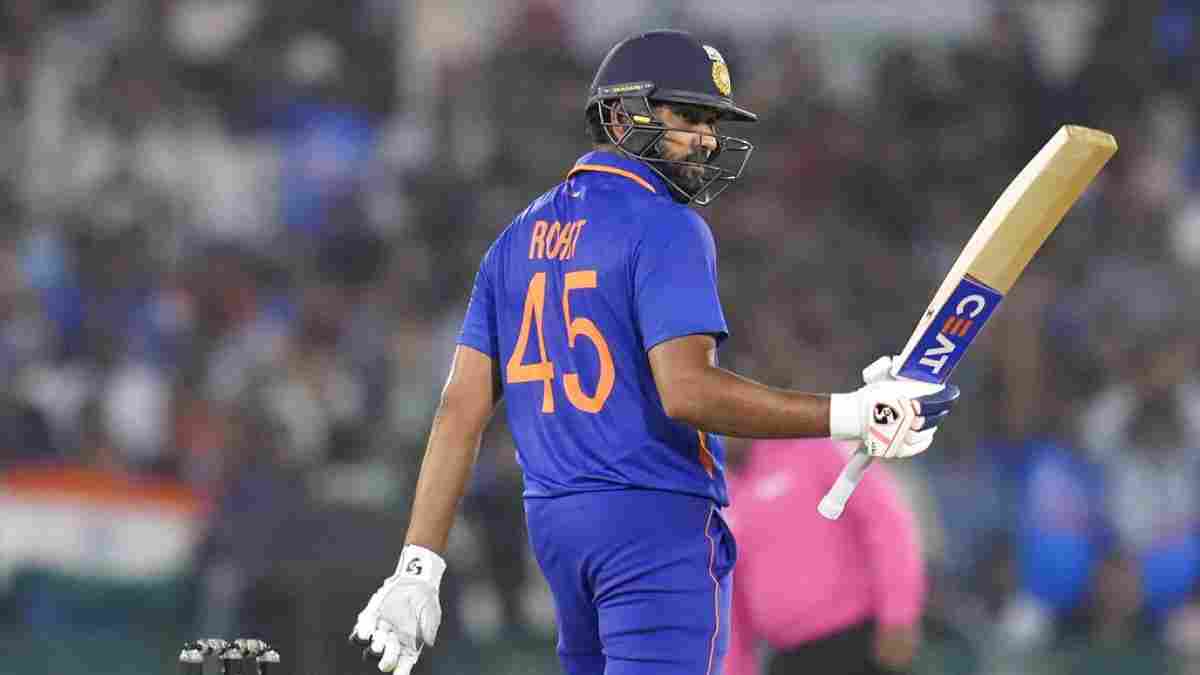 Acknowledging the home advantage, Rohit Sharma reflected on India's victory 12 years ago on home soil. He understands the anticipation and excitement building among Indian cricket fans nationwide. The expectation for a repeat performance is palpable, adding to the enormity of the task ahead.
However, Rohit Sharma's optimism shines through his acknowledgement of the challenges. He commented on the evolution of the game, noting the faster pace and the increased positivity in the playing styles of teams. The skipper's words indicate a readiness to adapt and thrive in this evolving landscape, holding promise for many thrilling moments for fans worldwide.
Rohit Sharma's statement presents a picture of a confident and determined Indian team. It hints at a squad that is eager to break the ICC trophy drought, prepare meticulously, and bring their A-game to the tournament. As they gear up for the World Cup, the collective spirit and ambition to perform at their best come October-November is evident.
While the road to the trophy is paved with high stakes and intense competition, Rohit's words instill hope in the hearts of millions of fans. The Indian team, under his leadership, appears ready to embrace the challenge, fully aware of the tasks that lie ahead. The tournament is set to be a riveting spectacle, and all eyes will be on Team India as they chase the dream of lifting the ICC trophy once again.