Pakistan fast bowler Shaheen Shah Afridi has expressed his dream to take 600 Test wickets after being inspired by English pacer Stuart Broad. He said that Test cricket remains the best format of the game and England's attacking gameplay is thrilling to watch. Stuart Broad ended his cricketing career in fine fashion taking the last two Australian Wickets to ensure an England victory in the fifth Ashes Test at The Oval.
Stuart Broad finished his career by taking 604 wickets in 167 Test matches and he is the only the second English bowler to take more than 600 Test Wickets. Speaking to the Daily Mail, Shaheen, who played for Welsh Fire in The Hundred, said one can only dream of what Broad has achieved. Afridi also suggested that Pakistani players are inspired by the English team's aggression in Test cricket.
He said:
"I saw Broady the other day and for me, Test cricket is the best. What a legend he is. I can only dream of taking 600 plus Test wickets. Test cricket helps me so much with my fitness and makes bowling in the shorter formats so much easier. Watching the Ashes was great fun and you can see with how Pakistan played in Sri Lanka, that we are trying to be more attacking,"
In Pakistan's recent 2-0 series win against Sri Lanka, the visitors scored four runs per over. Saud Shakeel and Abdullah Shafiq were the two brilliant batsmen for them scoring double hundred.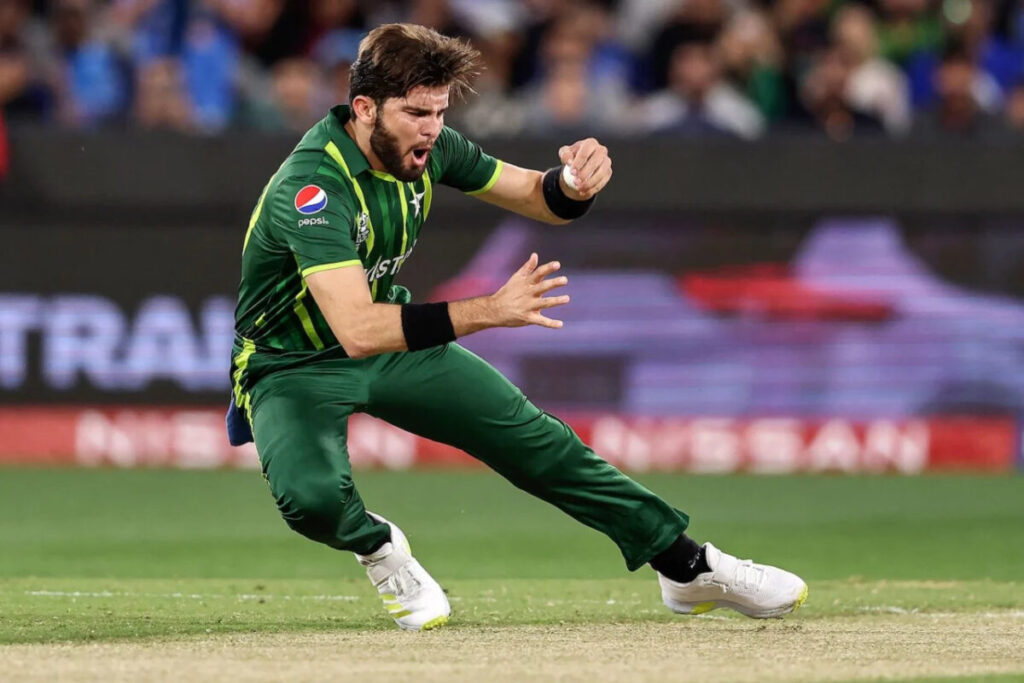 Also Read: Noor Ahmed Returns, Afghanistan Announce 16-Man Squad For Pakistan ODI Series
"I Love Bowling Fast and Taking Wickets" – Shaheen Shah Afridi
Shaheen Shah Afridi, who is playing The Hundred for the first time, said that wickets are exceptionally important in this format and a bowler has to aim for it with every delivery. They Said:
"It's my first time playing this format but because you're only allowed 20 balls, every delivery feels huge. I'm trying to get a wicket every ball. Our job is to bowl fast and take wickets. In competitions like this, the best thing you can do is take wickets, especially if a batter is set and finding the boundary. There is no secret at all. I just run in and bowl with all my heart and aim for the breakthrough for my team. I love bowling fast and taking wickets. I won't get bored of it."
The left-handed bowler has taken five wickets in three innings at an average of 12.40