Ashes 2023: Pat Cummins, Australia's captain, lauded off-spinner Nathan Lyon in anticipation of the Ashes 2023 second Test at Lord's. Beginning on Wednesday, June 28, this Test will mark a significant milestone in Lyon's illustrious career. Lyon is on the cusp of playing his 100th consecutive Test, an achievement unparalleled in cricket history.
Nathan Lyon initiated his career in 2011 against Sri Lanka. Since then, the veteran spinner has participated in 121 Tests for Australia, demonstrating an unyielding commitment to the game. As the 35-year-old strides into Lord's Cricket ground, all eyes will be on him.
Cummins, speaking ahead of the second Test, couldn't help but express admiration for his teammate. The longevity of Lyon's career, he emphasized, demonstrates not only his exceptional form but also his remarkable fitness. To maintain such performance over a decade is a feat only a few can boast of.
"Getting selected for 100 Tests signifies you're consistently performing in all conditions," Cummins commented, as per cricket.com.au. He reflected on the early days of Lyon's career when debates on fielding four quicks at the Gabba were prevalent. But Lyon, through his consistent performance, made his place in the team irreplaceable.
Lyon's cricketing career exhibits an impressive tally of 495 wickets from 121 matches. His average, a commendable 30.99, mirrors his consistent and impactful performances. Only Glenn McGrath (563) and Shane Warne (708) are ahead of him in Australia's list of highest wicket-takers. These stats alone underscore Lyon's value to the team.
You may also read:
Ashes 2023: Pat Cummins has heaped praise on Nathan Lyon and his consistency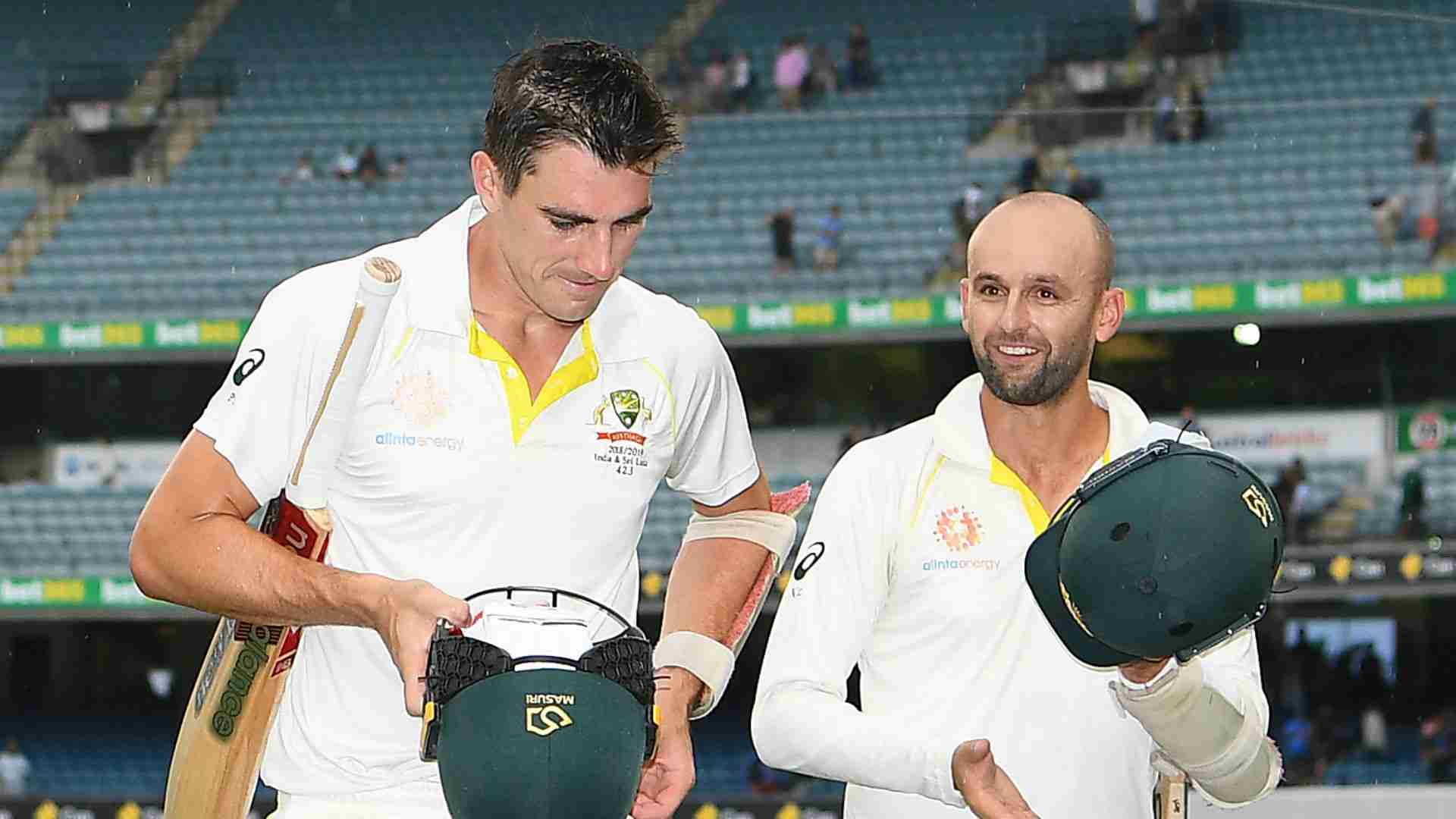 In the World Test Championship cycle 2021-23, Lyon emerged as the leading wicket-taker. He claimed 88 wickets from 20 matches, another testament to his exemplary skills. The off-spinner's exceptional performance has invariably proven instrumental in Australia's numerous victories.
With this upcoming Test, Lyon is set to etch his name deeper into the annals of cricket history. His journey from his debut to his 100th consecutive Test is not just a chronicle of individual achievement but also a tale of consistent team contribution.
Undoubtedly, the second Test of Ashes 2023 will be a momentous occasion. As the Australian team steps onto the Lord's ground, the spotlight will be on Nathan Lyon. Cummins' words have already set the stage for Lyon's landmark moment.
For the Australian skipper, a team without Lyon is unimaginable. Such is the spinner's dominance in the game. As we look ahead, the excitement is palpable. Lyon's 100th consecutive Test promises not only a personal achievement for the off-spinner but also an unforgettable chapter in Australia's cricketing narrative.
As Wednesday draws closer, fans and teammates alike eagerly await Lyon's milestone moment. The significance of the second Test of Ashes 2023 will undoubtedly go beyond the bounds of the competition. The cricketing world watches on as Nathan Lyon prepares to spin his way into an unparalleled legacy.