The 2023 Indian Premier League final witnessed an extraordinary display of grit as the Chennai Super Kings (CSK) clinched victory from the Gujarat Titans. However, this triumph was not achieved without obstacles. Scheduled to take place over one day, the final match was extended over three days due to incessant rain, resulting in an unusual yet unforgettable cricketing event.
Initially, CSK was tasked with chasing a target of 215 runs. Nevertheless, the constant disruptions caused by rain necessitated an adjustment. As a result, the team led by MS Dhoni was given a revised target of 171 runs in 15 overs. The rain breaks not only altered the game's dynamics but also stretched the contest well into the night, wrapping up at an unusual 1:30 AM IST on the third day.
This unique circumstance took its toll on the players' endurance. Devon Conway, the CSK opener, shared his personal experience of the three-day match. Describing it as an "emotional rollercoaster," he revealed his coping strategies during an ESPNcricinfo interview. In order to stay awake and focused during the late-night rain delays, Conway admitted to drinking numerous cups of tea and even a can of Red Bull.
You may also read:
Devon Conway recounts the experiences of the IPL 2023 final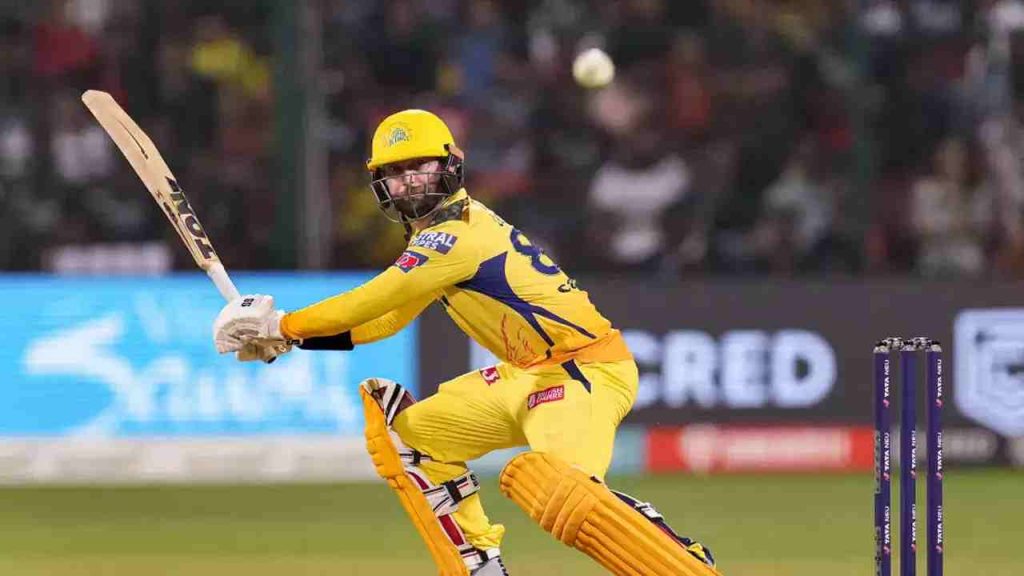 The New Zealand cricketer shared his dilemma during the rain breaks, citing the uncertainty regarding the number of overs left in the chase as unsettling. Prior to his batting stint, batting coach Mike Hussey suggested he consume a can of Red Bull to keep awake. Conway acknowledged the difficulty in staying mentally alert due to the late hours.
Following Hussey's advice, Conway took a can of Red Bull to rejuvenate himself. This energy boost, he revealed, helped him maintain his sharpness and focus from the first ball. Conway's experience underscored the physical and mental challenges the players faced during this unique IPL final.
In conclusion, the 2023 IPL final was a testament to the resilience and adaptability of cricketers. Despite the unusual circumstances, they prevailed, demonstrating that the spirit of cricket lies not just in the game's rules, but also in the ability to face and overcome challenges.