The second edition of the 2023 ICC World Test Championship (WTC) final between India and Australia has commenced at The Oval, London. In a surprising move, India's captain, Rohit Sharma, decided to field first after winning the toss. This decision, however, has sparked some criticism from a former Indian wicketkeeper-batsman, Farokh Engineer.
Engineer, quoted by News 18, voiced his surprise at the Indian team's decision. The former cricketer believes India chose to field first to avoid early exposure to the robust Australian bowling attack on a fresh pitch. This interpretation casts a somewhat defensive shadow over India's decision to field first.
A seasoned cricket professional like Engineer commenting on India's strategy adds an intriguing layer to this marquee event. His comments suggest that the Indian team, led by Rohit Sharma, may be wary of Australia's formidable bowlers. Such a perspective brings into focus the depth of the Australian bowling attack and the challenges they could pose to the Indian batting lineup.
However, it's important to note that decision-making in cricket is multifaceted. Factors such as pitch conditions, weather, team strength, and game strategy all influence the toss decision. It's possible that Rohit Sharma and the team management considered these aspects when opting to bowl first.
You may also read:
Farokh Engineer bashes Rohit Sharma for his decision to bowl first in the WTC Final 2023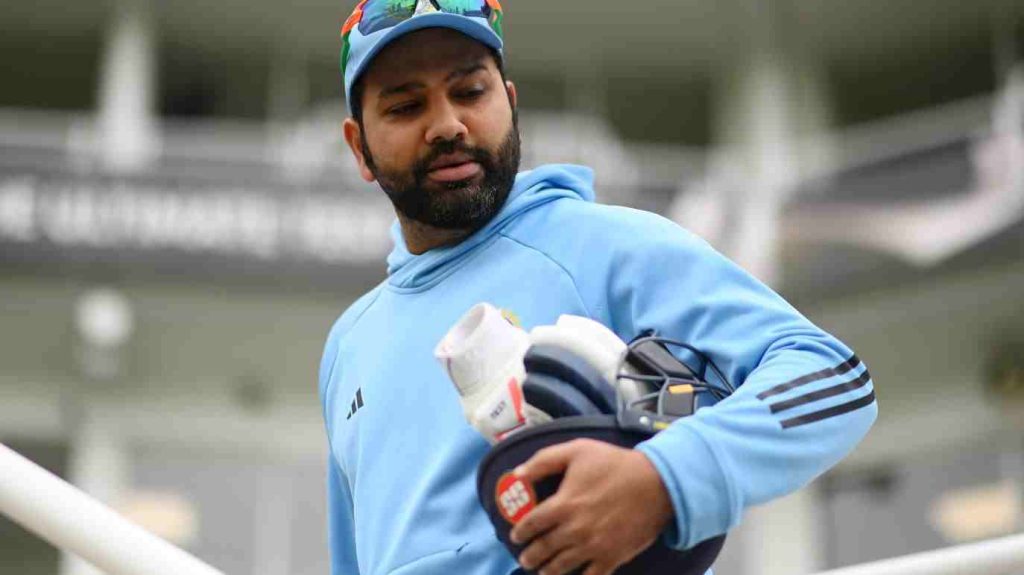 Furthermore, choosing to bowl first is not necessarily a sign of defensiveness. Many teams use this strategy to exploit early pitch conditions and put pressure on the opposition's batsmen. Therefore, despite Engineer's critique, Rohit's decision could be part of a well-thought-out strategy.
Nevertheless, the criticism does raise a point worth considering. How the Indian team navigates the early stages of this crucial match could reveal the effectiveness of their strategy. If India manages to subdue Australia's batsmen and gain an upper hand, Rohit's decision would be vindicated.
On the other hand, if Australia capitalises on the opportunity to bat first, questions may persist about India's initial approach. Such is the nature of cricket, a game where strategies and decisions are often dissected and analysed.
In conclusion, the 2023 ICC World Test Championship final has started on a fascinating note. Rohit Sharma's decision to field first has sparked debate, underscoring the many tactical nuances of the sport. As the match unfolds, it will be interesting to see how India's decision plays out against the challenging Australian team.
Former cricketer Farokh Engineer's criticism adds another layer of intrigue to the event. His comments provide an insight into how cricket veterans perceive team strategies. As spectators, we can only watch, speculate, and enjoy the fascinating unfolding of this crucial championship final.