Retired England Fast bowler Stuart Broad has reflected on what turned out to be his last day in international cricket. The 37-year-old said he always gave his best when stepped on the field and wanted to give it all for the last time. Broad announced his retirement from professional cricket after Day 3 of the ongoing fifth Ashes 2023 Test at the Kia Oval in London. The Nottinghamshire fast bowler currently has 602 wickets in his 167th Test and became the fourth Test bowler to cross the 600-wicket mark after dismissing Travis Head at Old Trafford.
Broad write:
"I've always played with an attitude of leaving everything on the pitch. Today, I get to do that for one final time. It's been an honour and a pleasure."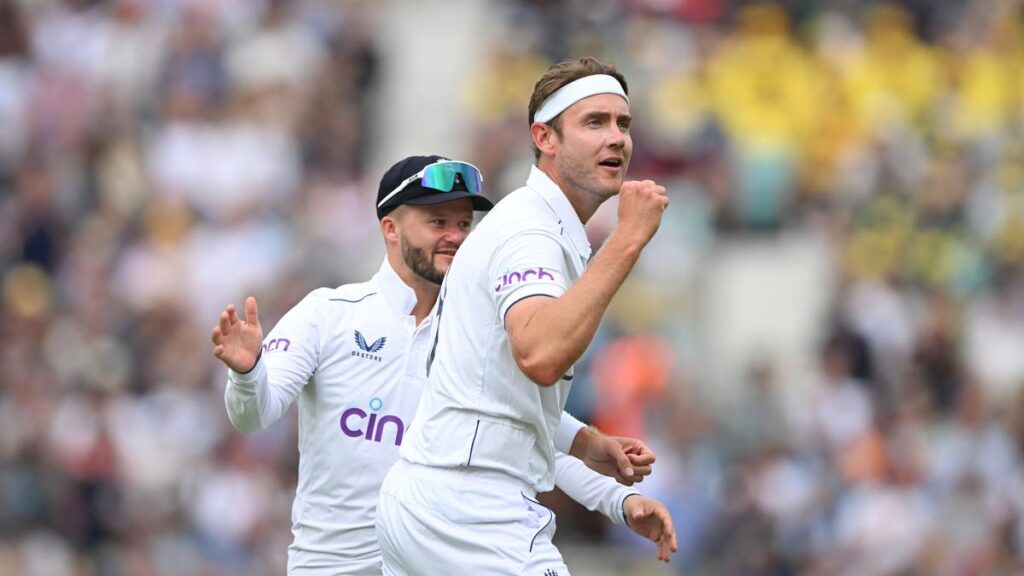 Also, read: Ben Killed Me in The Slips" – Jofra Archer Reacts to Stokes Dropping Steve Smith on Day Five of The Fifth Ashes Test
I've always wanted to finish at the top – Stuart Broad
In his retirement speech after the third day at the Kia Oval, Stuart Broad revealed that he had achieved everything he wanted and there was nothing left to do. The Veteran told Sky Sports:
"I'm loving cricket as much as I ever have, it's been a wonderful series to be a part of and I've always wanted to finish at the top. This series feels like it has been the most wonderful and entertaining to be a part of. I thought a lot about it and even up to last night I wasn't sure, but once I went to Stokesy's room and told him, I felt really happy and content with everything I've achieved in the game."
Meanwhile, the Oval Test is inching towards an interesting end as Australia is 238-3 at lunch, chasing a challenging target of 384 runs. The visitors already lead the series 2-1 but a win would give them their first series win on English soil. Since the 2001 opener, Usman Khawaja and David Warner laid a solid foundation with an opening partnership of 135 runs.