Pakistan is set to tour New Zealand for a white-ball series in 2024. This follows their scheduled tour of Australia, marking a significant period for the team. The offer, proposed by New Zealand Cricket (NZC) in May 2023, has reportedly been accepted by the Pakistan Cricket Board (PCB).
The proposed series could involve either five T20Is or three ODI matches. It's an exciting prospect for fans, adding a thrilling dimension to the game. The teams are currently in discussions to finalize the series schedule. The games will take place after Pakistan concludes their tour of Australia, which ends on January 7, 2024.
A report from Geo News adds to the intrigue. It indicates that the series could kick off in the second week of January. With New Zealand having a free window before its home series against South Africa in February, it seems an apt time.
This news has sparked excitement in the cricketing community. The series will provide an opportunity for Pakistan to showcase their skills on New Zealand's pitches. Furthermore, the variety of formats will keep fans engaged, while also testing the adaptability of the players.
The decision by PCB to accept the offer underlines their commitment to participating in high-level international cricket. This acceptance reflects positively on their strategic planning, taking into account the team's development and exposure.
New Zealand vs Pakistan in 2024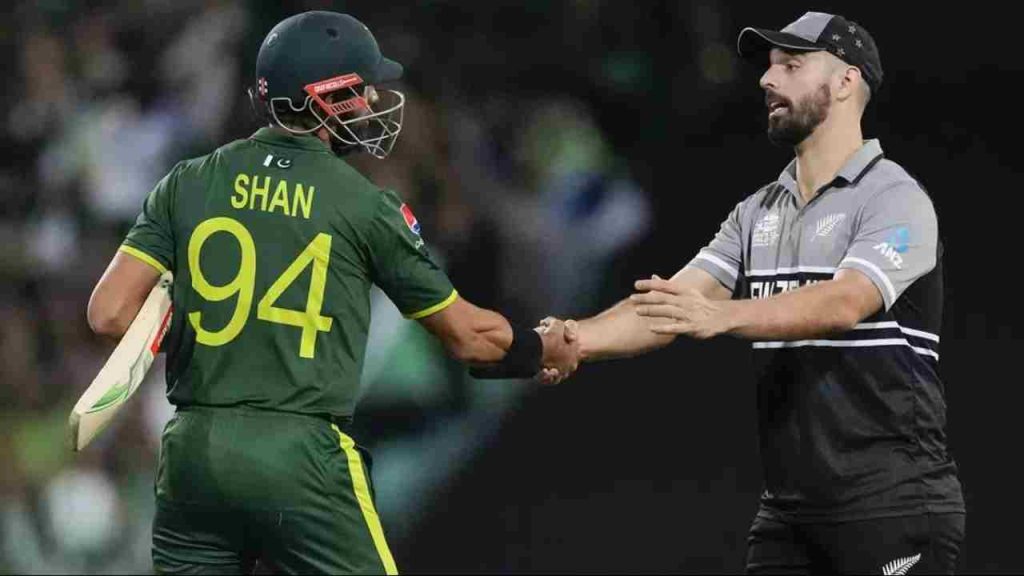 At the same time, NZC's offer to host the series shows their keenness to ensure a competitive cricket season. It indicates their eagerness to leverage the gap before their home series against South Africa. Additionally, it underscores their drive to maintain New Zealand's standing as a host of premier cricket events.
YOU MAY ALSO READ:
This proposed series represents a strategic move for both boards. For PCB, it's an opportunity to gain international exposure for their team following the Australian tour. For NZC, it's a chance to keep the momentum going in the domestic season, ahead of their encounter with South Africa.
The acceptance of the offer sets the stage for a thrilling series of matches. This tour promises high-quality cricket and intense competition, with the potential to draw cricket enthusiasts worldwide. The combination of T20Is or ODIs provides a dynamic and exciting platform for both teams to exhibit their skills.
To sum up, the upcoming white-ball series in 2024 between Pakistan and New Zealand presents an exciting prospect. Fans, players, and cricket boards alike eagerly anticipate the finalization of the schedule. The period post the Pakistan tour of Australia holds the promise of exhilarating cricket, heralding a dynamic start to the new year.