The cricketing history between India and Pakistan is replete with thrilling encounters, one of which is the famous bowl-out during the 2007 ICC World Twenty 20. Recently, former India opener Virender Sehwag reminisced about this historic moment. In the latest episode of Breakfast with Champions, he shared his unique perspective on the high-stakes situation that unfolded on that memorable day.
The inaugural T20 World Cup saw India and Pakistan pitted against each other in Group D, alongside Scotland. A classic encounter was expected, and the two Asian powerhouses didn't disappoint. What followed was a captivating contest that ended in a tie. This result led to the first-ever bowl-out in cricket history, a moment that remains etched in the minds of cricket enthusiasts worldwide.
Sehwag was at the centre of this unprecedented situation. As he recounted the incident, he shed light on his confident and strategic approach towards the bowl-out. According to Sehwag, when it was decided that the match would end in a bowl-out, he immediately expressed his intention to go first.
What's interesting is his rationale behind this decision. Sehwag was firm in his belief that the responsibility of the bowl-out should not fall on the bowlers. His reasoning was straightforward: the bowlers might mess up their run-up, thereby reducing the chances of success.
His conversation with MS Dhoni, then India's captain, reflected Sehwag's keen understanding of the game. He communicated his intentions clearly, expressing his confidence in hitting the target. Dhoni, known for his calm and strategic mindset, agreed to Sehwag's suggestion.
Virender Sehwag talks about the T20 World Cup 2007 bowl out against Pakistan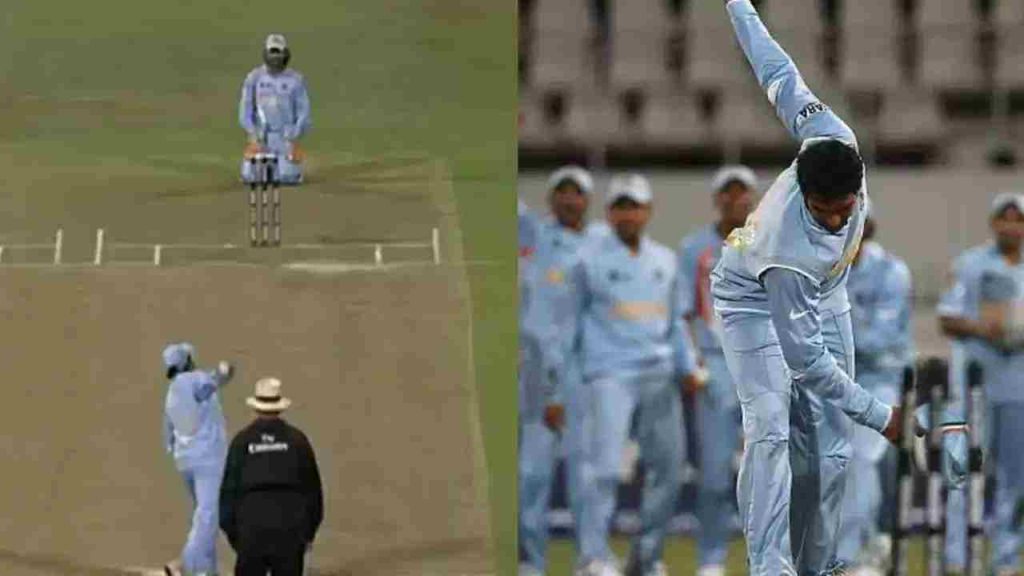 This pivotal decision is a testament to Sehwag's self-assurance and instinctive decision-making. It underscores his willingness to shoulder responsibility in crunch situations. Moreover, it exhibits his understanding of the strengths and limitations of his teammates. By suggesting that bowlers might falter in their run-up, he showcased his keen observation skills.
YOU MAY ALSO READ:
Sehwag's narrative offers a rare glimpse into the mind of a cricketer during a high-pressure situation. It also highlights the importance of clear communication and mutual trust within a team. Sehwag's confident assertion, coupled with Dhoni's receptive leadership, culminated in a successful bowl-out for India.
To wrap up, the tale of the historic bowl-out between India and Pakistan in the 2007 ICC World Twenty 20 is an unforgettable chapter in cricket history. Through Sehwag's recollections, we get a firsthand account of the thoughts, strategies, and decisions that led to that momentous outcome. This anecdote serves as a powerful reminder of the game's unpredictable nature and the crucial role that strategic thinking and self-confidence play in a team's success.