WTC Final 2023: Australia's bowler Scott Boland recently shared his experiences and insights from the ICC World Test Championship Final. The talented player exuded enthusiasm about being part of such a monumental event. Boland's joy was unmistakable as he narrated his journey in the grand finale.
One of the early highlights for Boland was dismissing Indian prodigy, Shubman Gill. The satisfaction of securing this crucial wicket was apparent in Boland's words. "He's (Gill) a very good player, nice to knock him over early," Boland stated. This accomplishment signified a promising start for the Australian bowler.
As the game unfolded over two days, Boland found more reasons to be content. Reflecting on his team's performance, he expressed gratification. Australia seemed to be holding their own, much to Boland's delight. "We are in a very good spot now. We are strong after two days," he affirmed.
Boland didn't neglect to mention the pitch conditions. He pointed out its unpredictable nature and inconsistent bounce. Such a pitch could pose a significant challenge for the Indian batting lineup in the following days. Boland's observations indicated a deep understanding of the game's dynamics and how they could sway the outcome.
You may also read:
Scott Boland has been brilliant so far in the WTC Final 2023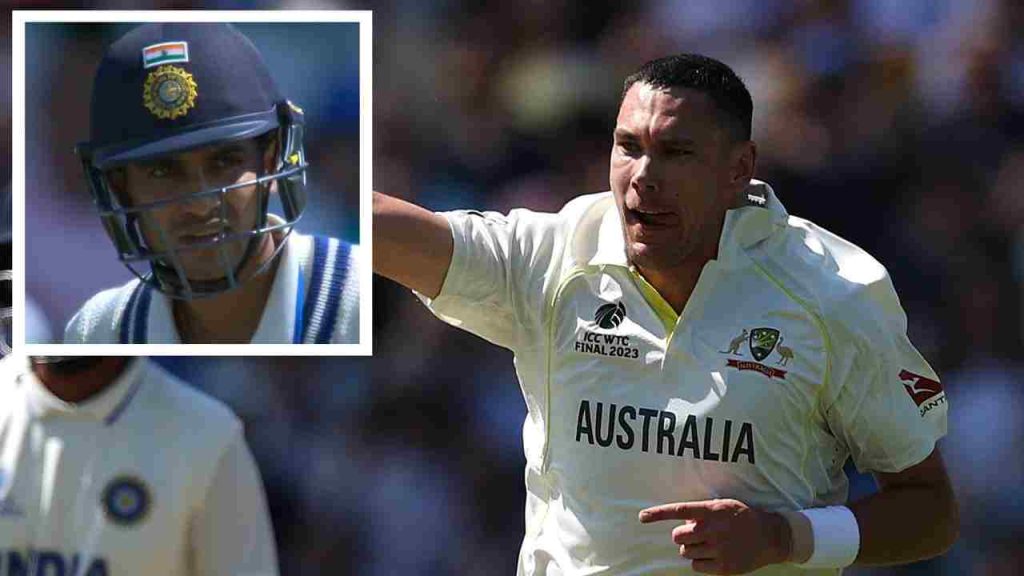 Sharing his first-hand experience, Boland further detailed the irregularities of the pitch. "It (the uneven bounce) felt like that in the middle, a couple of balls taking off, a couple keeping low," he commented. These observations portrayed a vivid picture of the challenges faced by the players on the field.
Boland also opened up about his emotions before the game's commencement. He candidly admitted his nervousness ahead of the Test. However, his anxiety seemed to have morphed into excitement as the game progressed. "Really exciting, pretty nervous before the start of this Test but nice to get into this game," he confessed.
In conclusion, Scott Boland's journey in the ICC World Test Championship Final so far has been a thrilling rollercoaster. From his initial nervousness to taking a vital wicket, and then relishing his team's strong position, Boland's experience mirrors the highs and lows inherent in cricket. His insights about the pitch's uneven bounce are valuable and add a layer of intrigue to the upcoming days. The next few days will certainly test the players' mettle, and fans eagerly wait to see how India tackles these challenges. Meanwhile, Boland's enthusiasm and confidence inject a spark of hope for Australian supporters. As the game unravels, it promises to be an engaging spectacle for cricket enthusiasts worldwide.