England captain Ben Stokes has supported struggling fast bowler James Anderson ahead of the fifth Ashes test starting at The Oval on Thursday, July 27, 2023. The Australian batsmen have a strategy to beat Anderson, which has been successful in the Ashes Test series so far. The veteran fast bowler who turned 41 years on Saturday, has the best economy rate of 2.69 in the series while his strike rate of 171 is also the worst. Despite all the noise about his retirement, James Anderson has managed to retain his place in England's playing 11 and also enjoys the confidence of his captain.
"Although he's not had the impact he would have liked to in this series, he's a quality bowler," Stokes told reporters on the eve of the match.

"It's very hard for anyone to sit here and say he's not. Jimmy's come under a bit of flak for that but if Joe Root hadn't scored the runs he would have liked, you wouldn't be questioning him staying in the team as a batter.
"James Anderson is the greatest fast bowler to play the game and he's still looking as good as he was two years ago."
James Anderson has taken 689 wickets in 182 test matches. Overall he is the third-highest wicket-taker in test history behind Muralitharan, who takes 800 wickets, and Shane Warne who took 708 wickets in his test career. Ben Stokes also lauded Stuart Broad another senior batsman, who has done well in this series.
"It's been incredible," Stokes said. "We said before we started it would be very difficult for a bowler to play in all five, but he's been awesome.

"It's very hard to look past someone like that who has had such a big impact at important times. You have to give him huge credit for stringing five games in a row together. That's testament to all the hard work he puts in off the field," he added.
Stuart Broad is the highest wicket-taker in the series with 18 wickets. Australian skipper Pat Cummins is second with 16 wickets.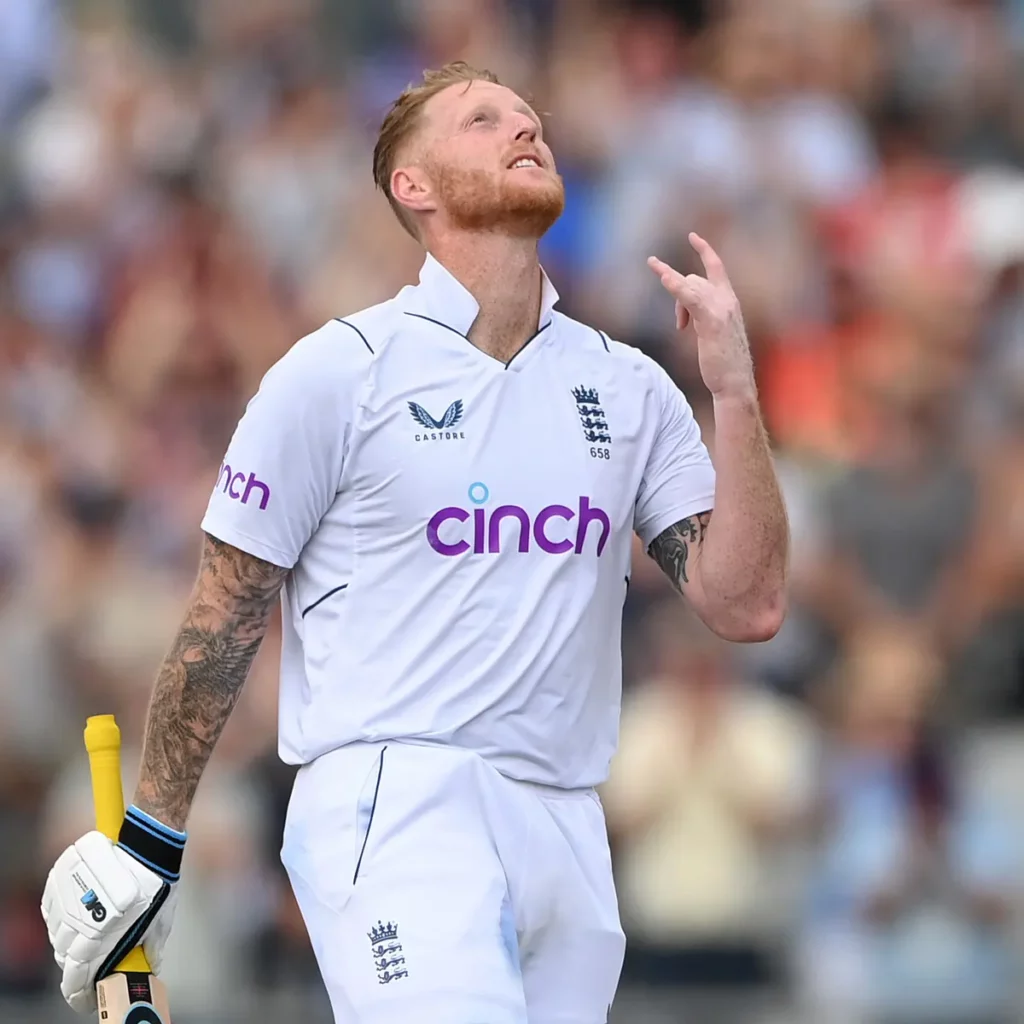 Also Read; "If England were Really Committed to Buzzball They Would Have Announced Earlier" – Damien Fleming questions Hosts' Strategy In 4th Ashes Test
"It Was a Flat Feeling" – Ben Stokes On the Drawn Manchester Test
Due to rain on the fifth day, England did not get a chance to equal the series 2-2 at Old Trafford in Manchester. Ben Stokes said that a win or a loss would have been a better result.
"Leaving Manchester after the game was done, I've never left the field, never left a game emotionless," Stokes said. "It was a really bizarre feeling the way the game petered out because of the weather. You sort of look back and wish maybe we either got beat or Australia managed to pull a draw off in that situation.

"Shaking hands with the umpires and the opposition at the end, you could see that from both sides, it was emotionless, Australia retaining the Ashes and us not being able to win it back," he continued. "Two teams of professional athletes want to be out there playing against each other, doing what we do. It was a flat feeling."
Although England cannot win the Ashes test, they will be desperate to win the last test and deny Australia their first series win in the UK Since 2001.